About Us
Agrotech is a consulting firm offer experienced services in the area of Grain Storage and Handling Facilities, Dairy Farming, Beef/Mutton Feedlot Operations, Milk Collection and Processing, Semen Production Unit, Poultry Farming, Livestock, Aqua and Poultry Feed Milling.
The services provided have extended from feasibility studies to commissioning of complete facilities, and training of operation and management staff.
We offer response oriented services that adapts to each client's specific needs. This adaptability is a result of the broad range of experience. Our project management experience extends the range of services available from the company by allowing effective coordination of the efforts of other individuals and firms. Together with our own personal we create production teams that can satisfy the needs of any project.
The province of the Punjab is our primary focus. Services are also extended to clients at national level with emphasis on the livestock and livestock – industrial sectors, feed milling industry, flour milling industry and rice industry. We represent Brock, USA & several other US & European companies for the territory of Pakistan.
Our Services
Project Development and Feasibility Studies
- Technical and Economic Feasibility Studies
- Concept Planning and Preliminary Design
- Capital & Operating Cost Estimation
- System & Process Analysis / Optimization
- Site Selection & Evaluation
Project Management
- Detailed Design
- Project Team Development
- Commissioning
Special Services
- Standard Operation Manuals
- Training programs of Project Personals
- Computer Applications
Projects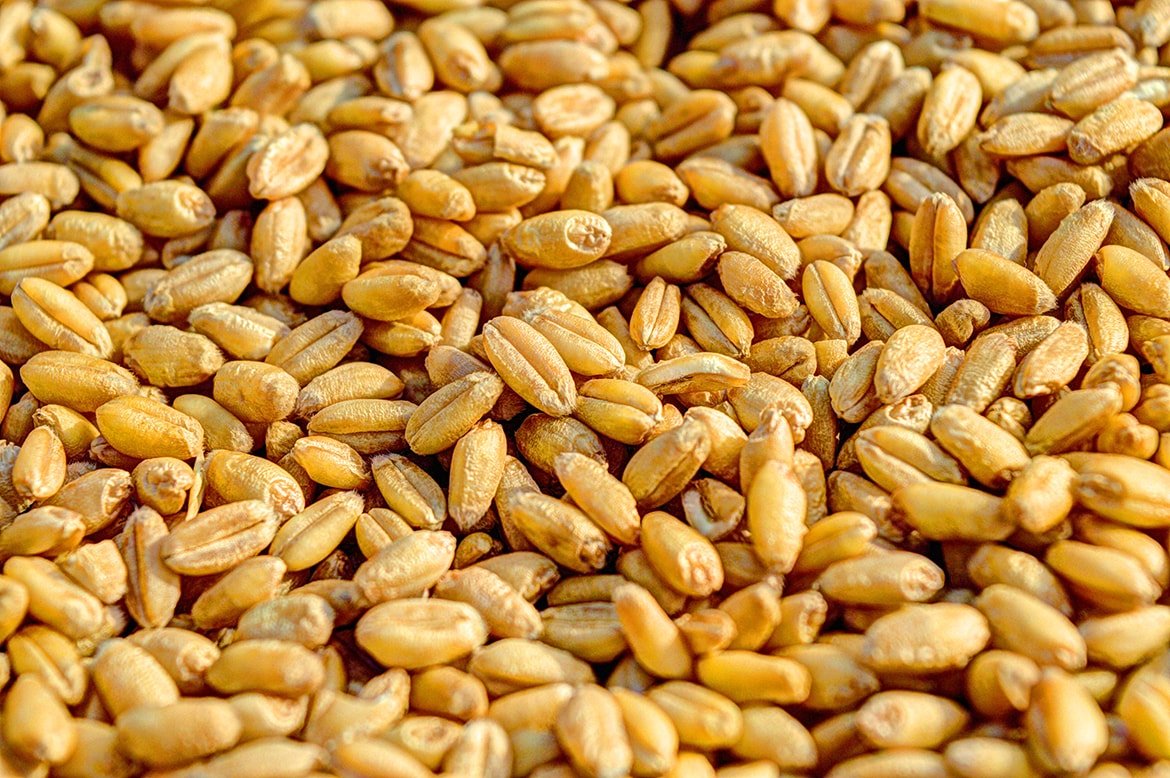 Grain Industry
Grain storage, handling & drying
Project Title
Client
AGRI COMMODITIES PHYSICAL TRADE & MARKET DEVELOPMENT IN PAKISTAN

Storage, collateral management, warehouse receipts issuance, financing & tradin
Competiveness Support Fund, USAID / State Bank of Pakistan
Feed Milling Industries
| # | Client | Silos | Capacity (M Tons) | Total Capacity (M Tons) |
| --- | --- | --- | --- | --- |
| 1 | Sahiwal Feed Industries, Sahiwal | 25 | 2500 | 62,500 |
| 2 | HiTech Feeds, Raiwind Road, Lahore | 26 | 1800 | 46,800 |
| 3 | Islamabad Feeds, Depalpur Okara Project | 20 | 2500 | 50,000 |
| 4 | National Feeds, Hassan Abdal | 12 | 3700 | 44,400 |
| 5 | Chenab Feeds, Bhaipheru, Kasur | 4 | 9200 | 36,800 |
| 6 | Chenab Feeds, Bhaipheru, Kasur | 2 | 3700 | 7,400 |
| 7 | Chenab Feeds, Bhaipheru, Kasur | 2 | 2500 | 5,000 |
| 8 | Shahzor Feeds, Sheikhupura | 18 | 1800 | 32,400 |
| 9 | Islamabad Feeds, Rawat | 12 | 1800 | 21,600 |
| 10 | Islamabad Feeds, Rawat | 5 | 2500 | 12,500 |
| 11 | S.B. Feeds, Mandra, Rawalpindi | 9 | 2500 | 22,500 |
| 12 | Big Feeds, Raiwind | 12 | 1800 | 21,600 |
| 13 | Big Feeds, Raiwind | 2 | 10000 | 20,000 |
| 14 | Supreme Feeds, Sahiwal | 6 | 3500 | 21,000 |
| 15 | National Feeds, Sheikhupura | 6 | 3500 | 21,000 |
| 16 | Shamim Feeds, Bahawalpur | 12 | 2500 | 30,000 |
| 17 | Khawaja Feed Pvt. Ltd. Multan | 8 | 2500 | 20,000 |
| 18 | Kausar Feeds, Depalpur | 4 | 3800 | 15,200 |
| 19 | Sharif Feed Mills Pvt. Ltd. Sherghar | 6 | 2500 | 15,000 |
| 20 | Multan Poultry Feeds, Khenawal | 8 | 1800 | 14,400 |
| 21 | Multan Poultry Feeds, Khenawal | 5 | 2500 | 12,500 |
| 22 | Shabbir Feeds, Multan | 10 | 2500 | 25,000 |
| 23 | Kausar Feeds, Depalpur | 4 | 2500 | 10,000 |
| 24 | Kashmir Feeds, Multan Road, Lahore | 4 | 2500 | 10,000 |
| 25 | Himalaya Feeds, Rahim Yar Khan | 4 | 2500 | 10,000 |
| 26 | Sutluj Feeds, Multan Road, Manga | 4 | 2500 | 10,000 |
| 27 | Kay's Feed, (K&N) Lahore | 8 | 2500 | 20,000 |
| 28 | Feeds & Food, Multan | 3 | 2500 | 7,500 |
| 29 | Azam Poultry Feeds, Gujranwala | 2 | 1800 | 36,00 |
| 30 | OK Feeds, Okara | 6 | 2500 | 15,000 |
| 31 | Multan Poultry Feeds, Khenawal | 5 | 2500 | 12,500 |
| 32 | Maxim Feeds, Sheikhupura | 1 | 1000 | 1,000 |
| 33 | MB Poultry Feeds | 2 | 3000 | 6,000 |
| 34 | Salva Group, Okara | 4 | 4000 | 16,000 |
| 35 | Islamabad Feed – Rawalpindi | 20 | 2500 | 50,000 |
| 36 | Maxim Feed – Sheikhupura | 1 | 1600 | 1,600 |
| 37 | Nizami Brothers – Sheikhupure | 2 | 2500 | 5,000 |
| 38 | Nizami Brothers – Shekhupura | 2 | 4000 | 8,000 |
| 39 | JEO Feeds – Texila | 4 | 2500 | 10,000 |
| 40 | Salva Feeds – Okara | 4 | 4000 | 16,000 |
| 41 | SUNCROP Feeds – Multan | 4 | 4000 | 16,000 |
Flour Milling Industries
| # | Client | Silos | Capacity (M Tons) | Total Capacity (M Tons) |
| --- | --- | --- | --- | --- |
| 1 | National Flour Grain Station, Okara Cantt. | 10 | 2500 | 25000 |
| 2 | Ravi Flour Mills, Grain Station, Renal Khurd | 4 | 2500 | 10000 |
| 3 | Ravi Flour Mills, Grain Station, Renala Khurd | 1 | 8000 | 8000 |
| 4 | National Flour, Sheikhupura | 4 | 2000 | 8000 |
| 5 | Naemat Flour Mills, Kot Abdul Malik, Lahore | 3 | 3700 | 11100 |
| 6 | Watni Flour Mills, Farooqabad | 1 | 7000 | 7000 |
| 7 | Badami Bagh Flour Mills, Peco Road, Lahore | 1 | 3500 | 3500 |
| 8 | Haji Bashir Flour Mill, Chunian, Distt. Kasur | 1 | 3500 | 3500 |
| 9 | Goodluck Flour Mills, Lahore | 1 | 7000 | 7000 |
| 10 | Nadeem Flour Mills, Faisalabad | 2 | 3000 | 6000 |
| 11 | Royal Roller Flour Mills, Lahore | 4 | 4250 | 17000 |
Rice Milling Industries
| # | Client | Silos | Capacity (M Tons) | Total Capacity (M Tons) |
| --- | --- | --- | --- | --- |
| 1 | Map Rice Mills, Hafizabad | 4 | 2600 | 10400 |
| 2 | Galaxy Rice Mills, Amanabad, Gujranwala | 4 | 2600 | 10400 |
| 3 | Galaxy Rice Mills, Amanabad, Gujranwala | 3 | 180 | 540 |
| 4 | Al-Fateh Rice Mills, Jambar, District Kasur | 1 | 2500 | 2500 |
| 5 | PNP Rice Mills, Wazirabad | 4 | 2500 | 10400 |
| 6 | Engro Foods, Sheikhupura | 12 | 3000 | 36000 |
| 7 | Engro Foods, Sheikhupura | 7 | 345 | 2415 |
| 8 | Engro Foods, Sheikhupura | 9 | 169 | 1521 |
| 9 | Engro Food, Sheikhupura | 6 | 141 | 846 |
| 10 | Matco Rice, Sheikhupura | 5 | 230 | 1150 |
| 11 | Rice King, Manga, Lahore | 1 | 1298 | 1298 |
| 12 | Rice King, Manga, Lahore | 2 | 230 | 460 |
| 13 | Hasan Corporation, Jalalpur Bhattian | 6 | 3000 | 18,000 |
| 14 | Map Rice Mills, Hafizabad, 2014 | 4 | 2600 | 10400 |
| 15 | NRSP, Hafizabad | 3 | 1300 | 3900 |
| 16 | Hassan Ali Rice, Karachi | 6 | 500 | 3000 |
| 17 | Ideal Rice - Faisalabad | 4 | 200 | 800 |
| 18 | Ideal Rice - Faisalabad | 6 | 150 | 900 |
Other Domains
| # | Client | Silos | Capacity (M Tons) | Total Capacity (M Tons) |
| --- | --- | --- | --- | --- |
| 1 | Shadab Enterprises | 2 | 210 | 420 |
| 2 | Lateef Ghee, Karachi | 1 | 210 | 210 |
| 3 | Shadab Enterprises | 1 | 300 | 3000 |
| 4 | DG-Khan Project of Food Department | 8 | 3750 | 30000 |
| 5 | Pedaver | 1 | | |
Grain drying projects
| # | Client | Quantity | Capacity (m tons / hr) |
| --- | --- | --- | --- |
| 1 | National Feeds, Sheikhupura | 1 | 30 |
| 2 | Supreme Feeds, Sahiwal | 1 | 30 |
| 3 | HiTech Feeds, Raiwind Road, Lahore | 1 | 30 |
| 4 | Shahzor Feeds, Sheikhupura | 1 | 30 |
| 5 | Islamabad Feeds, Rawat | 1 | 30 |
| 6 | Punjab Feeds, Sheikhupura | 1 | 30 |
| 7 | Olympia Feeds, Sheikhupura | 1 | 30 |
| 8 | Multan Poultry Feed Ind. Khenewal | 1 | 30 |
| 9 | OK Feeds, Okara | 1 | 30 |
| 10 | Rafhan Maize Products, Faisalabad | 1 | 20 |
| 11 | Big Feeds, Raiwaind | 1 | 30 |
| 12 | Maxim Feeds, Sheikhupura | 1 | 10 |
| 13 | Shadab Enterprises, Okara | 1 | 30 |
| 14 | Islamabad Feeds, Depalpur, Okara | 1 | 30 |
| 15 | Pedaver | 1 | 15 |
| # | Project Title | Client |
| --- | --- | --- |
| 1 | Third party evaluation of the Project " Establishment of Milk Processing Plant in Sialkot" | Livestock & Dairy Development Department, Government of the Punjab |
| 2 | Establishment of Community Livestock Farms at Cholistan | Livestock & Dairy Development Department, Government of the Punjab |
| 3 | Third party evaluation of the Project " Establishment of Milk Processing Plant in Lyyah" | Livestock & Dairy Development Department, Government of the Punjab |
| 4 | Feed Resources for Livestock and Poultry in Punjab | German Agency for Technical Cooperation, (GTZ) |
| 5 | Development of Beef Feedlot and Dairy Farms in Punjab | US Grain Council, Dubai |
| 6 | Training of Trainers | Nestle Milk Pak Project, Sheikhupura |
| 7 | Training on Dairy Cattle Nutrition | American Soybean Association |
| 8 | Training on Beef Production | Sarhad Dairy Farmers, Peshawar |
| 9 | Consultation on Global Agenda for Livestock Research | International Livestock Research Institute, Kenya |
| 11 | Feed Resources Consultancy in Southeast Asia | IDRC, Canada |
| 12 | Establishment of Semen Production Unit | SMEDA - Lahore |
| 13 | Milk Pasteurization Plant | Mammals Integrated Livestock Project, Kalashah Kaku |
| 14 | Dairy/ Beef Farm | Naseeb Dairies, Rakh Ludekey, Raiwind |
| 15 | Horse Breeding Stud | Sardar Noor Hussain Stud, Adda Plot Raiwind Road |
| 16 | Horse Feed Mill Project | Sardar Noor Hussain Stud, Adda Plot Raiwind Road, Lahore |
| 17 | Livestock Feed Mill Project | Data Livestock Feeds, Bahawalpur |
| 18 | Livestock Feed Project | Cholistan Livestock Feeds, Rahim Yar Khan |